Advanced Certification Elementary (ACE)
Join our Virtual Information Session on Monday, May 3, at 5:30 pm. RSVP below today!
Complete your application by June 1st, 2021 and receive $1000 off your Fall 2021 class. *Available to new entering Fall 2021 graduate students.
If you already have a Bachelor's degree, completing our license certification program will satisfy the requirements needed to receive your teacher's license in Wisconsin. Advanced Certification Elementary is a post-baccalaureate program designed to prepare you for initial licensure in elementary Regular Education (777) and Middle Childhood-Early Adolescence (72) with the option of earning a Master of Arts in Education degree with a concentration in Teaching and Learning through the completion of three additional courses. The program was developed in conjunction with the goals and standards of the Wisconsin Department of Public Instruction and the Association for Childhood Education International.
What's more, you'll work with experienced faculty leaders who offer responsive and supportive advising and are dedicated to helping you meet your individual and professional goals. We will guide you through the process of applying for your DPI license and provide assistance in helping you find a teaching position.
Loading...
Virtual Info Session May 3, 5:30 p.m. CST
Want to learn more? Attend our virtual info session to hear about DPI licenses requirements, how long the program takes, how the program is structured, admission requirements, how much it costs, and more.
Cohort model starts once a year in August (Fall)
Licensure courses can be completed in 21 months
Courses offered in the evening or weekends
Also features optional add-on licensure certification in English as a Second Language (ESL) and Bilingual Education
Courses can be applied to a master's degree by completing 6 additional credits
During practicums and student teaching, students have the opportunity to work with experienced teachers in their own or other classroom settings.
Students' previous coursework may be counted towards licensure.
Our small class size promotes a sense of community and facilitates individualized instruction.
Edgewood College has been recognized by U.S. News & World Report as a "Best National University," among "America's Best Colleges" by Forbes, and a "Best in the Midwest College" by Princeton Review.
License and Degree Requirements
Licensure Courses
Students pursuing certification for Regular Education (777) and Middle Childhood-Early Adolescence (72) licensure complete the following course sequence. Classes meet on evenings or Saturdays. Licensure courses can be completed in 21 months.
Professional Core
ED 661 Integrative Classroom Environments
ED 635 Diversity in the Classroom
ED 681 Child Development and Exceptionalities
ED 682 Children's Literature
Methods and Students Teaching
MTH 602 Research and Practice Arithmetic
MTH 603 Research and Practice Geometry
ED 667 Science Explorations and Methods
ED 685 Integrating the Arts in Elementary Curriculum
ED 683A Reading and Language Arts Methods I
ED 683B Reading and Language Arts Methods II
ED 684 Social Studies Methods
ED 660B Reflections in Practice
ED 697 Student Teaching MC-EA
OPTIONAL: English as a Second Language (ESL) Add-on Licensing
| | |
| --- | --- |
| ED 604A | Second Language Acquisition in the Content Areas |
| ED 604F | ESL Curriculum Design and Assessment |
| ED 605A | Formal to Functional Linguistics |
| ED 697A | Student Teaching MC-EA & ESL |
OPTIONAL: Bilingual Education Add-on Licensing
| | |
| --- | --- |
| ED 604A | Language Acquisition in the Content Areas |
| ED 605K | Language Analysis and Bilingualism |
| ED 605D | Biliteracy Development |
| ED 604G | Bilingual Curriculum Design and Assessment |
| ED 697B | Student Teaching MC-EA:Bilingual |
Master Degree Courses
Students who also wish to pursue the Master of Arts in Education option complete the following two additional courses: (6 graduate credits total):
ED 603 Introduction to Educational Research
ED 692 Research Capstone Project
Tuition and Financial Aid
Edgewood College is committed to making a life-changing education more affordable and accessible to more people than ever before.
Courses in the licensing sequence are offered at $681 per credit. Another 6 credits complete the Master's degree (36 credits total). These credits are offered at the regular graduate tuition rate of $1052 per credit (effective Summer 2021). Please note that costs are expected to increase.
Financial Aid
Graduate students are eligible for financial aid in the form of Federal Stafford Loans. Learn more about Stafford Loans, including eligibility requirements and application instructions.
Graduate Student Financial Aid
Our admissions and financial aid counselors have worked with thousands of students who have questioned how they could afford to complete their graduate education. They will use their experience to suggest creative solutions for financing your education. We work with students and organizations to manage tuition reimbursement plans, extend tuition discounts to various corporate partners in the region, offer third party billing and monthly payment plans, and work with veterans to maximize their available aid.
Applicants must meet all of the requirements for admission to the graduate program.
Provide evidence of a baccalaureate or more advanced degree from a United States regionally accredited or equivalent post-secondary institution with a cumulative grade point average of at least 2.75 on a 4.0 scale for regular admission status. The cumulative grade point average is computed on the highest degree held at the time of application to the Edgewood College graduate program.
Complete and submit application (including $30 fee) via the Graduate Application webpage. Priority application deadline -July 1. This application is for graduate students who want to pursue a Master's degree, license or certificate, or take courses as a non-degree student.
Request that official transcripts for all undergraduate and graduate academic credits received from each post-secondary institutions you attended be sent directly to Edgewood College Graduate and Professional Studies.
Provide two letters of recommendation from college or university professors, supervisors, and/or professional colleagues who can focus on the probability of your success in graduate school. Letter of Recommendation Guidelines
Submit a written statement listing the reasons why you think you will be successful in graduate school; cite how specific background experiences will aid in your success as a student.
Additional entrance exams may be required.
The priority application deadline for the Advanced Certification program is July 1. All required application materials should be submitted by the deadline. Applications received after the deadline will be reviewed on a case-by-case basis.
International Students may have additional admission requirements. Learn more.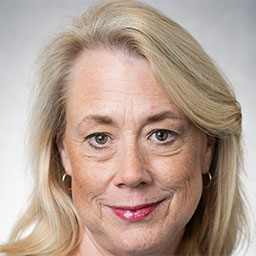 Lisa Carey
Coordinator, Advanced Certification Elementary Program
Lisa Carey is the Coordinator of the Advanced Certification Elementary Program. She holds a Bachelor of Science in Elementary Education which she earned at the University of Wisconsin-Madison. She earned her Master of Education in Instructional Leadership from Loyola University. She teaches social studies methods courses for the ACE program as well as courses for undergraduate education programs.
Cynthia Perry
Associate Professor
Cynthia Perry Ed.D., is an Associate Professor of Education at Edgewood College.
She teaches undergraduate special education and methods courses, as well as, graduate-level courses for the Advanced Certification Elementary (ACE) program.

Dr. Perry has served as a consultant for home-school teachers and provided staff, curriculum, instructional and assessment development for teachers of special needs children. Additionally, she has spoken to women throughout the country at churches, women's ministry conferences, and other venues on such subjects as ministry, training and development of teachers and parents of special needs children, and spiritual growth.

She also speaks, along with her husband, Dwight, at Becoming One, their increasingly popular national conference on marriage. She has written in such areas as prayer, women's ministry, and special education. Her chapter, "Kids in Constant Motion: How Can the Church Work More Effectively with Children with ADD/ADHD," in Building Unity in the Church in the New Millennium (Moody Press), is a landmark work in the area of the church reaching out to those with special needs.
Dana Hagerman
Director, Clinical Experiences
Dana Hagerman has been the Director of Clinical Experiences at Edgewood College since July of 2011. She earned her PhD in December 2013 from the University of Wisconsin- Madison, Department of Curriculum and Instruction. Dana has taught both first and third grade and is passionate about teaching young students how to read and write.
Her research interests include early language and literacy practices, teacher education, and teaching literacy with a social justice emphasis. Her dissertation, Funds of Knowledge and Apprenticeship Practices: A Longitudinal Case Study of One Nepali Immigrant Student's Language and Literacy Learning, spans across three years of data collection.
Dana also serves on a task force for the Department of Public Instruction for the Teacher Performance Assessment (edTPA), a high stakes assessment that must be passed by all teacher candidates beginning in August 2015.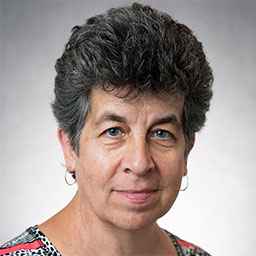 Donna Vukelich-Selva
Associate Professor
School of Education
Donna Vukelich-Selva received her Ph.D. in the Department of Curriculum and Instruction at the University of Wisconsin-Madison in 2011. She also holds a Master of Arts in Latin American, Caribbean and Iberian Studies from UW-Madison. Before coming to Edgewood College in 2008, she taught at a K-12 bilingual school in Managua, Nicaragua, where she also founded and ran a study abroad program for US college students. Vukelich-Selva teaches both undergraduate courses in the Division of Education, as well as bilingual and ESL education graduate courses in the Language and Literacy program. She also teaches in Edgewood's COR program for first year students and piloted a course on the history of immigration in the United States that is cross-listed with Ethnic Studies. Among her college responsibilities, Donna serves on the advisory board for Edgewood's Center for Multicultural Education. Donna's research interests include critical race theory, education and immigration, bilingual education and restorative justice. She has been active in the Madison community for many years.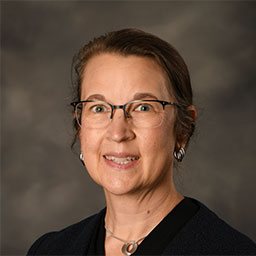 Julie Luecke
Associate Dean for the Division of Education
School of Education
Julie C. Luecke, Associate Professor and Associate Dean for the Division of Education, received her BS in Elementary Education from the University of Wisconsin-Madison, her M.Ed. in Curriculum from the University of Illinois at Urbana-Champaign, and her Ph.D. in Curriculum and Instruction from the University of Wisconsin-Madison. She was an elementary classroom teacher for nine years before moving into higher education. During her graduate studies, she took a year off to volunteer at Ongwediva College of Education in Namibia. Julie joined the Edgewood faculty in 2006, teaching undergraduate courses in educational foundations, courses in children's literature for the undergraduate program and Advanced Certification Elementary (ACE) graduate program, and a course for the Edgewood College COR program, The Conception of Gender. This class grows out of Julie's research interests in building support structures for gender creative students and their peers, both through educational policy and practice and through children's and young adult literature.
Jed Hopkins
Associate Professor and Director of Masters Degree Program in Reading
Jed Hopkins is Associate Professor of Education at Edgewood College in Madison, WI. He received his Ph.D in the Department of Curriculum and Instruction at the University of Minnesota in 2009. Hopkins began his teaching career in London, England as an Elementary teacher almost thirty years ago. Since then he has taught at numerous levels from elementary through middle as well as college pre-service and in-service teachers at the undergraduate and graduate levels. His teaching and research interests straddle Literacy, Teacher Education, Drama-in-Education, and Philosophy of Education. Hopkins is particularly interested in appropriating neo-Heideggerian phenomenology and systemic functional linguistics for his work in teacher education.
Nancy Evans
Nancy Evans is a retired administrator from the Madison Metropolitan School District. She earned her undergraduate degree from Kentucky State University (an HBCU) and her master's from Cardinal Stritch University. Prior to coming to Madison, Nancy's career began as a classroom teacher in her home of Newark, New Jersey. During her years as a site-based educator, she held various positions at both elementary and middle school levels, and served as a middle school principal just prior to her retirement. Nancy's particular interests include: providing instruction that meets the needs of all students, best practices for reaching seemingly reluctant and disengaged learners, and supporting parents and families in becoming full partners in their students' education.
Although Wisconsin maintains high standards for our teacher education programs, there is not simple reciprocity between Wisconsin and all other states. Each state sets their own requirements for teacher licensure, but will generally allow for Wisconsin teaching and administrator licenses to be transferred. Specific requirements are left to each state's department of education, which are linked below.
State Licensure/Certification Disclosure for Teacher Licenses
The information below reflects whether this program meets the educational requirements for licensure or certification in the specified states.
Satisfies Educational Requirements:
WI, IL, CO, CT, DE, HI, IN, IA, KS (secondary), LA, MA, MI, MN, MO, MT, NE, NY, NC, PA, RI, TN, TX, VT, WA, WV, WY
Does Not Satisfy Educational Requirements:
AL, AK, AZ, AR, CA, FL, GA, ID, KS (elementary), KY, ME, MD, MS, NV, NH, NJ, NM, ND, OH, OK, OR, SC, SD, UT, VA
State Licensure/Certification Disclosure for School Administration Licenses
The information below reflects whether this program meets the educational requirements for licensure or certification in the specified states.
Satisfies Educational Requirements:
WI, IL
No Determination Made:
All states are referenced here
Please contact Drew Silver, Clinical and Advising Coordinator, with additional questions.