Edgewood Summer Scholars
After very careful consideration, we have made the difficult decision to cancel the Edgewood Summer Scholars program this summer. We are disappointed that we will not be seeing your faces and engaging you with an enriching pre-college experience on our campus, but it seems to be the wisest decision. On the bright side, next summer, we plan to provide you with a program that will benefit from an extra year of planning and preparation. Please stay tuned for more information here on the website and we look forward to seeing you next summer!
| Time | Event |
| --- | --- |
| 8-8:30 am | Energy Boost! |
| 8:30-9 am | Small group preview |
| 9-10 am | Session #1 |
| 10-10:30 am | Small group time |
| 10:30-11:30 am | Session #2 |
| 11:30-Noon | Small group time |
| Noon-1 pm | Lunch |
| 1-2 pm | Session #3 |
| 2-2:30 pm | Small group time |
| 2:30-3:30 pm | Session #4 |
| 3:30-4 pm | Small group debrief |
Courses
6th & 7th Grade Arts - Adventures in Book Making
In this course, Scholars will learn and make multiple books focusing on design, structure, and usability. Books will include both sewn and folded books as well as soft and hard cover books. Students will learn how choosing different types of book bindings can add or detract from the function and meaning of different types of books. They will also learn about multiple types of books that are traditionally used from non-western traditions or as art books. Scholars will complete 3-4 books and numerous examples of books they can make in the future.
Instructor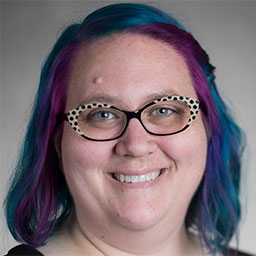 Tina Cady
Tina Cady is Assistant Professor in Graphic Design at Edgewood College. She is an Artist and transmedia storyteller who investigates the idea of the domesticated human and the possibilities we could uncover if only left alone, to reintegrate our physical and emotional selves. Cady wants to construct a language, using our collective mythology and imagery, to rediscover the possibilities within the stories we build around ourselves and our lives.
6th Grade Humanities - Poetry Café
Poetry is an art form that every young student loves. It's not until later in their education when poetry becomes something kids "don't get" or find "boring" or "pointless." Poetry Cafe will encourage students to inquire about the poetic process and the importance of self-expression. Students will learn to manage their time effectively enough to complete poems in a way they are happy with and proud of. They will collaborate with one another and the larger poetry community on both the creation of their poetic work and the class reading at the end of the week. They will organize their words and images in ways that best express their poetic and emotional ideas. Lastly, they will think critically and creatively about the process by which art is made and through which we can express our emotions and fill the world with empathy, compassion, and even some weird images!
Instructor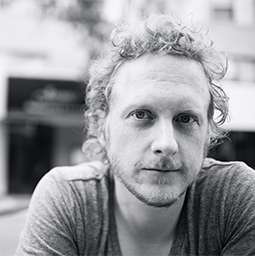 Assistant Professor, English
Adam Fell
Adam Fell is the author of two books of poetry, Dear Corporation (Forklift Books 2019) and I Am Not A Pioneer, and has had more than thirty poems published in various journals and magazines. He is a graduate of the Iowa Writers' Workshop and the University of Wisconsin-Madison, and co-curator of the contemporary poetry and fiction reading series Monsters of Poetry in Madison, WI. He is currently an Assistant Professor of English at Edgewood College.
6th Grade Social Science - Capturing Crime
In this course, Summer Scholars will be introduced to the topic of criminology, with a focus on how to measure and account for crime. They will learn about the major tools to measure crime and will have the opportunity to play with real crime data. Additionally, Scholars will get a brief introduction to different theories of deviance, and, by the end of the course, will understand how criminologists use data tools to help us better understand why people commit crime. Students will learn how to ask criminological questions and learn to identify the appropriate data sources to answer those questions.
Instructor
Allison Gorga
Allison Gorga is a professor of sociology and criminal justice. She taught in the Edgewood Summer Scholars program in the summer of 2019 and is excited to teach again this summer! At Edgewood College, she teaches Criminology, Introduction to Sociology, Women and Crime, and Sociology of Law. Her research looks at the experiences of people who live and work in women's prisons. In her free time, she enjoys jogging through the Arboretum and binge-watching crime documentaries on Netflix.
6th Grade Natural Science - Biodiversity Bonanza!
In this course, students will explore a wide range of life forms and will ask questions about the ecological relationships between organisms and the environment. Scholars will explore biodiversity in connection to forests, fields, lakes, and even food. We will utilize different habitat types across campus to observe, collect, analyze, and discuss the inhabitants we find there. We will expand our notions of biodiversity to include a wider range of life forms beyond animals and plants (for example, fungi, bacteria, and archaea) and we will articulate the value of biodiversity from multiple perspectives.
Instructor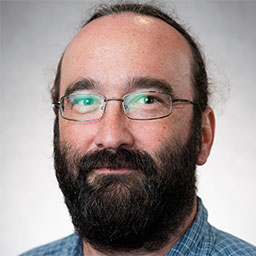 Chairperson of Environmental Studies, Associate Professor
Jacob Griffin
Originally from upstate NY, Dr. Griffin began exploring Biology as a curious farm kid. After completing a BS in Biology at Siena College, he started working in forest ecology research, and eventually went back to school for a MS in Biology from the State University of New York at Albany and a PhD from the University of Wisconsin-Madison. At Edgewood, he teaches broadly in biology and environmental science, and also mentors undergraduate research in ecosystem ecology, biogeochemistry, and ecosystem management. When not in the classroom or in the field, he can usually be found enjoying the outdoor adventures Wisconsin has to offer, working in the garden, or just playing music on the porch.
7th Grade Humanities - Civil Rights in American History
"Civil Rights in American History" is a course that will examine the development of civil rights in the 19th and 20th centuries. It will begin by reviewing the rights guaranteed by founding documents such as the Declaration of Independence and the Constitution. We will then go on to study moments in American history when civil rights were contested and re-defined. We will study primary source documents that illustrate the key developments of civil rights such as the 14th Amendment defining American citizenship; the 19th Amendment guaranteeing the right to vote for women; the 1954 Brown v. Board of Education Supreme Court decision that overturned the doctrine of "separate but equal;" Martin Luther King Jr's "I Have a Dream" speech, and others.
Instructor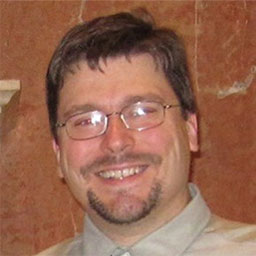 Senior Adjunct Instructor
Matthew McCabe
Matthew McCabe was born in Green Bay, WI. He earned a BS in economics from UW-Madison in 1994 and a PhD in history from Central Michigan University in 2008. For the last 11 years he has taught courses in American and European history at Edgewood College and Madison College. Matthew lives in the Milwaukee area with his wife and five daughters.
7th Grade Natural Science - Physics in Motion
Studying physics inherently requires students to address prior knowledge and wonder why things react the way that they do in the surrounding environment. Model building is one overarching theme in physics that can teach students that not all models are accepted equally and revising existing models is normal and necessary. In this course, Scholars will collaborate and test a final, unanimously accepted model (as is done in science). This model building process will require students to exercise inquiry-based learning by questioning themselves and their peers. Students will have to work together and critically think and question physics. Overall, the goal will be to use motion analysis and model building to exercise critical thinking and inquiry through collaboration.
Instructor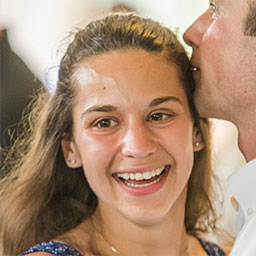 Kylee Martens
Kylee Martens is a professor of physics and astronomy at Edgewood College and has recently started developing astronomy outreach at the college. She earned her Bachelor of Science degree in Physics, Mathematics, and Astronomy from the University of Wisconsin – Madison and her Masters of Science from Montana State University in Bozeman, MT. Kylee loves to travel, run, and play outside. She is looking forward to exploring how physics teaches us about objects in motion.
7th Grade Social Science - Ad Busters!
Does a fish know that it's wet? Just as a fish cannot imagine being in a world without water, we cannot imagine a world without the constant presence of advertising. In this course, Scholars will learn about the impact of advertising on our culture, with an emphasis on understanding the techniques used by advertisers. Students will use theories of persuasion to critically analyze a variety of advertising strategies to better understand how ads can be effective at selling both products--and cultural norms. To conclude, students will apply ethical persuasion practices by creating and showcasing their own video advertisements.
Instructor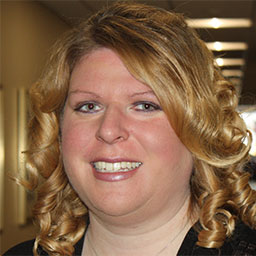 Bonnie Sierlecki
Bonnie Sierlecki is a Milwaukee native who earned her Ph.D. in Communication from Penn State University. At Edgewood College, Bonnie teaches Introduction to Media Studies, Communication and Civilization, and Gender, Culture & Communication. She also designed a course that focuses on issues of justice in the world of sports and acts as the Director of the Honors Program.