Hatheway Wins Excellence in Scholarship Award
Madison, Wis. (May 4, 2017) – Professor Jay Hatheway, Chair of the History Department at Edgewood College, was honored with the Excellence in Scholarship and Creative Activity Award, presented at Edgewood College on Monday, May 1.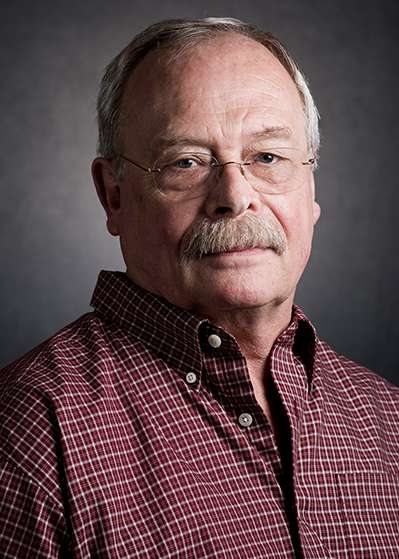 The award celebrates the central role that faculty scholarship and creative activity plays in enhancing teaching and learning, enriching the intellectual life of Edgewood College, and contributing to professional communities and the common good.
"Jay is widely recognized for scholarship related to Nazi Germany, as well as American homophobia," Dr. Dean Pribbenow, V.P. for Academic Affairs said. "His books on the
Schutzstaffel
and on 19th Century American homophobia are considered central works on those topics."
Over the course of three decades, Hatheway has authored four books, written dozens of scholarly journal articles, encyclopedia contributions, and oral history project contributions. In addition to his academic expertise on Nazi Germany, he is widely considered an expert on the Middle East. His current research is focused on the relationship between brain development, the learning process, and cultural belief systems.
Dr. Pribbenow also noted Hatheway' s significant community impact. Professor Hatheway has served as a consultant for public television, both at the state and national level. He has worked for 25 years as an AIDS activist, specializing in rural educational outreach, and helped develop the first rural AIDS outreach organization, which led to an appointment to the Wisconsin HIV Infection Advisory Council.
In 2016, Hatheway received special recognition from President Barack Obama for "real and lasting changes that have been made on the journey toward LGBT equality."
###