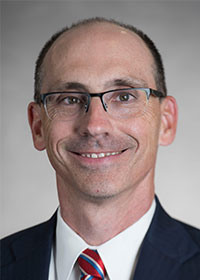 As the parent of a high school senior for the first time, I am learning a whole new perspective on the college search process! Exciting, scary, nerve-wracking…sometimes all in the same day.
The conversations we're having about the future happen in lots of different ways, and through lots of different forms—car rides, dinner conversations, while watching ball games (if I control the remote) or Netflix (if she does)…and, of course, via text. Even if it seems like they aren't always listening, research is clear—parents play an important role in the college search process.
While every situation is different, I suspect we share a few things in common.
We want our children to participate in educational experiences that cultivate a sense of purpose for their life. At Edgewood College, your student will figure out what really matters to them and how to pursue it.
We want our children to be prepared for what comes next—employment, future study, leadership, entrepreneurship, etc. At Edgewood College, your student will develop the knowledge and skills—critical thinking, problem-solving, listening, articulating what they believe - that they'll need to reach their personal and professional goals.
We want our children to live and learn in a supportive, encouraging environment. At Edgewood College, students build real, deep, and genuine relationships…with each other, and with the faculty and staff committed to their success. Relationships that mean faculty and staff reach out when your student misses class, or when they may be struggling…that they will challenge them to achieve their best…and that we celebrate their success, too! And our location in Madison means that educational experiences aren't limited to campus—the opportunities for internships, research, service learning, and civic engagement are almost endless.
Please review the resources below to learn more about what makes Edgewood College so special. Check out the ways that we make an Edgewood College education affordable. Reach out to our admissions staff—they'll be happy to help your family make a great choice. And, most of all, good luck in your search!
Scott Flanagan, President
P.S. Feel free to stop by my office when you visit campus - especially if you have any advice for me on the college search process!
Our Admission Counselors
Have questions? They have answers. Ask them today!