Edgewood College
Edgewood College is a Catholic institution in the Dominican tradition, who will be celebrating 100-years in 2027. Although old in calendar years, Edgewood College views itself as a nimble "diamond in the sand" committed to educating students of all nationalities, religions, and backgrounds toward a lifelong search for truth. The president will combine the personalization of a regional, values-based institution with the energy and excitement of our Big Ten neighbor down the street. The next President will be a dynamic forward-looking and inclusive leader who possesses a deep commitment to Edgewood College's mission and to its community of learners who seek a world of justice and compassion.
Committee Members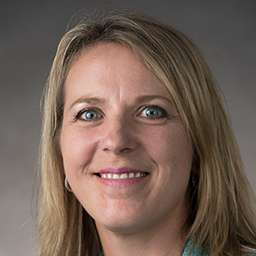 Mary Schmoeger
Mary Schmoeger is a member of the Board of Trustees, and serves as the Chair of the Presidential Search Committee. She is the former President of Personal Lines at American Family Insurance where she spent 20 years of her career. Prior to her role as President, Mary was the executive accountable for a number of business areas and was responsible for leading executive and board member recruitment.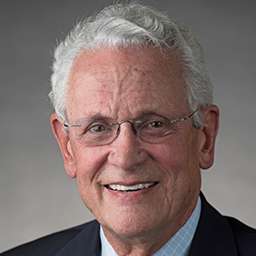 Jeff Bartell
Jeff Bartell is a member of the Board of Trustees. Until his retirement in 2008, he was the managing partner of the Madison office of the law firm of Quarles and Brady, which he opened in 1983. He was formerly Wisconsin Commissioner of Securities and a Wisconsin Assistant Attorney General. Jeff is currently a member of the Board of Governors of the Madison Community Foundation. He served on the University of Wisconsin System Board of Regents from 2006 to 2013.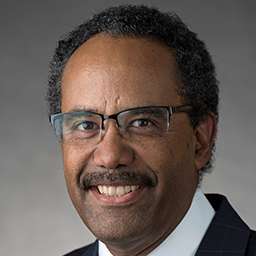 Mark Lowry
Mark Lowry is a member of the Board of Trustees. He is a 1977 graduate of Edgewood College, and competed in Men's Basketball during his undergraduate years. He currently serves as President of VOS Management and Consulting Solutions, based in Chicago. He has significant experience in Marketing and Strategic Development in non-profit organizations, including more than 20 years in senior leadership with The First Tee where he recently retired as VP of Network Management. He was inducted into the Edgewood College Athletics Hall of Fame in 2003.
Tracy Schweitzer
Tracy Schweitzer is a member of the Board of Trustees. She joined American Family Insurance in 1997 as a claim adjuster and then moved to Human Resources where she held several roles working closely with Personal Lines and Sales. She became HR's director of organizational effectiveness in 2014 and added change leadership to her accountabilities in 2016. Tracy was named Talent Development Vice President in 2017. Currently, she serves as Chief of Staff, Vice President to the CEO at American Family. Tracy has a master's degree in management from Cardinal Stritch University and a bachelor's degree in mass communications from UW-La Crosse.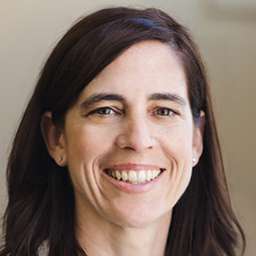 Becky Splitt
Becky Splitt is a member of the Board of Trustees. She has more than 25 years of experience in leading and growing technology businesses, with half of that time spent in education technology. She currently serves as Executive Chair and Head of Strategic Initiatives with StudyBlue, Inc. a mobile, social study platform that has crowd-sourced more than 300 million study notes to date for more than 9 million students from middle school to medical school. Becky joined the StudyBlue team in 2009 as the company's first CEO to bring her global experience in growing start up and emerging market businesses—straight to the education industry, and moved into the role of Executive Chairman in August 2014. Becky currently serves on numerous boards, both nonprofit and public, and actively consults in the startup and technology realms.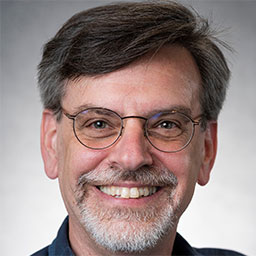 John Fields
John Fields is an Associate Professor of Philosophy at Edgewood College. As a long-standing (23 years) member of the Edgewood College community, he has taught Philosophy as well as serving as a department chair, chair of the assessment committee, chair of the general education implementation task force, and served for six years as Dean of the School of Arts and Sciences. In addition, John has chaired three successful searches: one for a faculty member, one for a Dean, and one for the current Vice President for Academic Affairs. John has also served as Executive Director of the Wisconsin Institute for Peace and Conflict Studies. That organization is a statewide peace education consortium of 22colleges, universities, and UW branch campuses.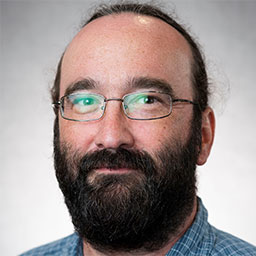 Jake Griffin
Jake Griffin is an Associate Professor of Biological Sciences currently in his ninth year at Edgewood College. He currently serves as Program Director of Environmental Studies and as faculty mentor for the student organization Woods Edge. Jake has served as a member of the Program Prioritization Commission, as Convener of Faculty Association in the 2018-'19 academic year, and is currently a member of the Campus Sustainability Coordinating Team.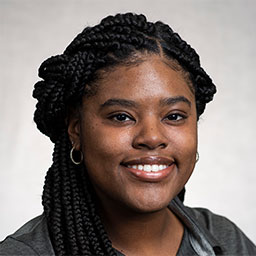 Shaunda Brown-Rivera
Shaunda Brown-Rivera serves as the Director of Student Inclusion and Involvement at Edgewood College. She has been at the College for two years. Shaunda is committed to creating equitable educational environments that center the experiences of students with marginalized identities and provides enriching experiences that actively promote social justice, civic engagement, and fun. In her role, she is responsible for the oversight of campus programming, leadership development, orientation, and student multicultural affairs.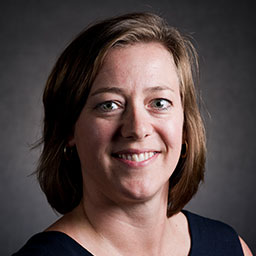 Kari Gribble
Kari Gribble is Assistant V.P. for Enrollment Management, overseeing Financial Aid and Undergraduate Admissions. Prior to this role, Kari served as the Director of Financial Aid at Edgewood College for 17 years and has been actively involved throughout the campus during her tenure. Kari is passionate about removing administrative burdens and simplifying processes so students can have exceptional experiences.
Kathleen Phelan, O.P.
Kathleen Phelan, O.P. has been a vowed member of the Dominican Sisters of Sinsinawa for 53 years. Her years of ministry include teaching and serving in leadership in Dominican-sponsored high schools for 25 years in Madison, Milwaukee and Chicago. She holds degrees from Edgewood College, the University of San Diego, and the University of San Francisco. She served two terms in elected administrative leadership of the Dominican Sisters of Sinsinawa on both the provincial and general council levels.
Alex Okelue
Alex Okelue is from Madison, and is currently a sophomore at Edgewood College. He is majoring in Psychology with a clinical counseling concentration. In addition to being a resident assistant in Marshall Hall, he is the Vice President of the Black Student Union.
Sydney Wilcox
Sydney Wilcox is a senior majoring in Political Science with a minor in Business. Sydney is currently serving her second term as Student Senate President and is passionate about using her voice and role to advocate for students on campus. She also spends time volunteering with various political organizations and campaigns.
Aneidys Reyes
Aneidys Reyes is a graduate student at Edgewood College pursuing a Masters in Marriage and Family Therapy. Currently, Anei is a clinical intern at Anesis Center for Marriage and Family Therapy in Madison. As a therapist, Anei has specialized knowledge in working with Spanish-speakers, individuals exploring their gender identity and sexuality, and those affected by HIV/AIDS.
Sponsored by the Dominican Sisters of Sinsinawa, Wisconsin; Edgewood is committed to the values of truth, justice, compassion, partnership, and community. These values recognize interdependence with one another and with the world, while challenging all to build a community where reflection leads to action. With an array of academic programs in the liberal arts and pre-professional fields, including a renowned nursing program, Edgewood College prepares its graduates for a life of meaningful contribution in all they pursue.
Edgewood College is a progressive institution committed to a personalized education in Madison, Wisconsin, one of the best college towns in the nation. With opportunities to learn in and out of the classroom, Edgewood students make meaningful connections for a rewarding career and a lifetime of learning. Edgewood College continuously strives to deliver on its promise to connect learning, beliefs, and action, all within a welcoming, close knit community which feels like a home away from home. Edgewood College's strategic plan, Pathways to Purpose: A Strategic Framework, is linked here.
Edgewood College educates students for meaningful personal and professional lives of ethical leadership, service, and a lifelong search for truth. It is a community of learners that affirms both its Catholic heritage and its respect for other religious traditions and those who do not practice a faith. The liberal arts are the foundation of the College's curricular offerings in humanities, arts, sciences, and professional fields. Committed to excellence in teaching and learning, Edgewood seeks to develop intellect, spirit, imagination, and heart. Edgewood embraces and aspires to reflect the rich diversity of the world's cultures and perspectives. Fostering an open, caring, thoughtful engagement with one another and an enduring commitment to service, Edgewood College offers an educational community that seeks truth, compassion, justice, community, and partnership.
In 1881, Governor Cadwallader C. Washburn donated his Edgewood Villa and 55-acre wooded estate on the shore of Lake Wingra to the Dominican Sisters of Sinsinawa. The Sisters moved St. Regina Academy, which had been located in downtown Madison, to the Edgewood site and, after a fire in 1893, rebuilt the school as Sacred Heart Academy, which was later separated into Edgewood High School and Edgewood Campus School.
In 1927, Edgewood College was founded as a junior college for women with a two-year liberal arts curriculum, housed in the same building as the high school. Through the 1950s and 60s, Edgewood College grew significantly with the construction of Mazzuchelli Biological Station, Regina Hall, DeRicci Hall, the Todd Wehr Edgedome, and Weber Hall. Male students began arriving on campus from Holy Name Seminary in the mid-1960s, and in 1970 the campus officially became coeducational. In 1979, the College introduced the undergraduate Weekend Degree Program. In 2002, the Adult College Completion Program was launched. Accredited master's degree programs were introduced in 1985. A doctoral program in education was added in 2001-02, and in 2011 Edgewood began offering online courses in select graduate-level programs. The Doctor of Nursing Practice in Executive Leadership program was added in 2013-2014.
Edgewood's campus continues to grow. In the fall of 2007, the first students moved into Dominican Hall, the largest residence hall on campus, which has received LEED certification for its design, construction, and operation. The start of the fall semester of 2012 saw the dedication of The Stream, Edgewood's visual and theatre arts center, which has also received LEED certification. The Performing Arts Center (PAC) is shared with Edgewood High School. It is among the newest facilities used by Edgewood College students, and its location on the campus of Edgewood High School highlights the collaborative nature of the College and the commitment to the arts.
Madison, a vibrant and progressive city with over 250,000 residents and the capital of Wisconsin, is consistently ranked as one of the best places to live in the country. The city of Madison was recently named as "One of the Best Small Cities in America" (National Geographic, 2018), "#1 Best City for an Active Lifestyle" (Business Insider, 2017), and "No. 1 city for jobs, social life and affordable living after college graduation" (USA Today, 2019), among other notable distinctions.
Edgewood's beautiful campus, encompassing over 55 acres on the shores of Lake Wingra, offers countless academic, cultural, and recreational opportunities. Only 80 miles from Milwaukee and 150 miles from Chicago, Edgewood is located just blocks away from all the major resources of a big city: music, art, theatre, large sporting events, museums, restaurants and more. At the same time, Edgewood's idyllic and tranquil campus environment and caring community offers a more intimate college experience.
Caring and dedicated faculty are committed to providing students with a transformational education that encompasses the Dominican values of truth, justice, compassion, partnership, and community and prepares students for rewarding and stimulating careers in which they can make a positive difference. In 2019, Edgewood employs 144 full-time faculty and 112 part-time faculty. More than 60% of Edgewood's full-time faculty are in tenure-stream positions. The student-to-faculty ratio is 9.6 to 1, demonstrating Edgewood's commitment to personalized learning. These figures as well as the array of academic programs and the academic structure described below will evolve during the 2019-20 academic year.
Edgewood College offers 41 undergraduate majors, 46 undergraduate minors, and 68 undergraduate concentrations, along with 12 graduate programs and 20 graduate concentrations. These degrees and programs are taught among five schools:
Edgewood also offers an Honors Program. The College's three doctoral programs are in Education, Higher Education and Leadership Studies, and Nursing. The nursing and education programs at the College are widely recognized for preparing outstanding future practitioners and scholars in these fields. Their reputations are unrivaled and they attract employers from across Wisconsin and the broader region looking for future leaders of their organizations.
Edgewood College is accredited by the Higher Learning Commission and renewed its ten-year accreditation in 2018, with the next reaffirmation of accreditation scheduled for 2028-29.
The College's business program is accredited by the Association of Collegiate Business Schools and Programs (ACBSP). The College's nursing program is accredited by the Commission on Collegiate Nursing Education (CCNE) and is approved by the Wisconsin State Board of Nursing. The Marriage and Family Therapy program is accredited by the Commission on Accreditation for Marriage and Family Therapy Education (COAMFTE). All teacher education and administrator education programs are approved by the Wisconsin Department of Public Instruction (WI DPI).
Programs and Centers of Academic Distinction
Edgewood College's small class sizes and engaged community are central features of the student experience. The transformative learning and growth opportunities, including the undergraduate research program, that characterize Edgewood's curricular and co-curricular offerings are complemented by Edgewood and University of Wisconsin-Madison's joint Collaborative Program that provides Edgewood students access to courses at UW-Madison just nine blocks from campus. For students with highly focused academic interests, the Collaborative Program provides an opportunity to take advantage of the large course catalogue of Edgewood's next-door neighbor. The College also enjoys collaborations with Madison College.
COR Program
The COR Program's name is derived from Edgewood's Latin motto, cor ad cor loquitur, "heart speaks to heart." The forging and nurturing of relationships is at the center of study, reflection, and action for the common good. These components of the Dominican studium – study, reflect, and act – characterize students' experiences in the COR Program.
All students pursuing an undergraduate degree take COR courses. These courses provide students with opportunities to connect learning, beliefs, and action while examining relevant human issues from multiple viewpoints. Courses that meet the COR 1, COR 2, and COR 3 requirements integrate knowledge gained in classroom and community settings, while encouraging students to reflect on the "COR questions" through discussion, written work, and other forms of expression.
The COR Questions Are:
Who am I and who can I become?
What are the needs and opportunities of the world?
What is my role in building a just and compassionate world?
Center for Multicultural Education
Founded in 2005, the Center for Multicultural Education (CME) aims to promote effective teaching. The Center is an academic home for multicultural teaching, research, and learning at Edgewood College.
Grounded in educational research on diversity, equity, and inclusion, the Center's inclusive teaching creates a learning environment where all students are treated equitably, have access to opportunities to learn, and feel a sense of value, support and academic belonging. Inclusive pedagogy values social identities and addresses the ways in which system inequities shape teaching. CME defines inclusivity to include students of color, international students, first generation college students, undocumented students, students from low socioeconomic backgrounds, students with disabilities, LGBQ students, transgender and gender nonconforming students, introverts, students experiencing emotional and mental health issues, students who practice a religious or spiritual tradition, and students whose first language is not English. The Center's work appreciates the multiple ways in which students self-identify and how these identities intersect to create meaningful experiences and realities.
The Center for Multicultural Education offers Multicultural Learning Fellowships to support community organizing and service or multicultural research. Each year, to advance multicultural inquiry, understanding, and engagement for both faculty and students, the Center invites to campus an eminent national scholar or author in ethnic studies.
Center for Healthcare Education and Simulation (CHES)
The Center for Healthcare Education and Simulation (CHES) is a unique partnership between Edgewood College, SSM Health & St. Mary's Hospital, and UnityPoint Health- Meriter. Since 2009, CHES has provided area healthcare professionals with education and training using state-of-the-art patient simulation models and clinical scenarios. On a yearly basis, CHES offers over 500 individual trainings on a variety of topics. More than 200 of those trainings are offered as outreach programs in collaboration with several other agencies.
CHES is uniquely suited to provide continuing education and training to nurses, advance practice providers, physicians, emergency medical services, respiratory therapists and many other healthcare professionals and providers. Regular course offerings such as ACLS, PALS, PEARS, and telemetry courses support hundreds each year.
CHES partner organizations, along with community hospitals, hospice centers, longterm care facilities, and other schools of nursing, offer customized sessions to practice skills, codes, drills, or new protocol in its highfidelity human patient simulation labs. Through this training they establish best practices, improve communication, improve team-based care, and learn to achieve quality patient care in a safe environment. These partnerships and other courses and training offered by CHES are improving the quality of healthcare available in south-central Wisconsin.
Center for Global Education
The Center for Global Education was established in 2004 to direct and promote various international and global initiatives. Edgewood engages its faculty, students, and staff in an ongoing process of integrating a global framework into all facets of campus life, linking curricular and co-curricular initiatives, and creating a more globally oriented learning community.
The Center builds curriculum with international and global content, promotes student participation in study abroad, encourages a significant presence of international students on campus, offers cocurricular activities around global themes, and engages faculty and staff in global programs. The Center's efforts are devoted to educating globally competent students who possess cross-cultural skills, a deep understanding of global interdependence, and acceptance of differences.
The Center assists faculty to incorporate a global perspective into curriculum, plan co-curricular activities that will reinforce what students learn in the classroom, and offer opportunities for students and faculty to participate directly in a global experience through study abroad and faculty/ student exchange.
Edgewood College's projected operating revenues for 2019- 20 are $44 million and its endowment as of June 2019 was $41.9 million. Edgewood completed a $3.4 million residence hall campaign in 2016. In 2017, the Board of Trustees approved a $54 million comprehensive campaign over five years. Currently in the 'quiet phase', to date, the College has raised $18.7 million toward the goal.
Edgewood College is committed to making a life-changing, high quality education more affordable and accessible. The College's operating budget dedicated to student financial aid for 2019-20 is $13.3 million. With merit-based scholarships available for excellence in academics, leadership, and fine arts, and numerous awards available for families with need, Edgewood provides highly competitive financial aid packages. Edgewood offers students who meet academic and testing criteria the "inTuition Grant." The inTuition Grant can significantly lower a student's tuition to where the student reaps the benefits of Edgewood's private college experience at the price of a public flagship university. For business and education graduate students, the Graduate Affordability Promise (GAP) also brings the cost of a high quality education within reach. Each year Edgewood also offers up to four incoming first-year students a Community Scholar award, which provides students of need with a multitude of resources, including full tuition support and leadership development opportunities.
Among Edgewood's undergraduate students, 100% of new first-year students will receive grants or scholarships in 2020-21. Approximately 32% of current undergraduates receive Pell grants. For the second consecutive year, Edgewood College has earned a top ranking among national colleges and universities for promoting social mobility, according to U.S. News & World Report. Edgewood is the highest performing institution in Wisconsin in U.S. News' 2020 Best National Universities list in the social mobility category. The student-centered measurement of social mobility is calculated through indicators of graduation rates for students who receive Pell grants.
Students and Student Life
In fall 2019, 91% of the undergraduate student body were residents of Wisconsin and 47 students were international, representing 21 countries. Approximately 73% of Edgewood's students are female and 27% are male. The current 2019 first-year class also includes 16% first-generation students. Edgewood College classifies students of ethnic diversity by ALANA (African American, LatinX, Asian, and Native American). For 2019 Edgewood's percentage of ALANA students in the overall student population is 20%, reflecting a positive, upward trend over the last five years.
In 2019, Edgewood's total enrollment is 2,038 students with 1,407 undergraduate and 631 graduate students. In 2019, Edgewood has seen significant improvements in retention and graduation rates. Edgewood's six-year graduation rate is at an all-time high of 65%. The College's first-year retention rate of 79% is at a four-year high.
Edgewood is a Catholic institution, 20% of its students identify as Catholic. The College welcomes individuals of all religions and finds its Dominican values of truth, justice, compassion, partnership, and community to be universally embraced by the students, faculty, and staff, regardless of individual religious commitments.
Office of Student Inclusion and Involvement
The Office of Student Inclusion and Involvement (OSII) serves as the primary source of social, leadership, co-curricular, and multicultural campus opportunities for all Edgewood students. OSII cultivates a variety of opportunities for campus engagement to create well-rounded student experiences and to enhance the academic mission of Edgewood College. OSII oversees five main areas: student equity and diversity; campus programming; leadership programs; off-campus and commuter student services; and new student orientation programs. More than 20 active student organizations and the student senate are registered with OSII to provide opportunities for students to get involved and engage with their classmates and the broader community. OSII's efforts to support Edgewood's students include the Queer Student Lounge and the Multicultural Student Lounge. The College also encourages students to form their own organizations if their passions are not fostered through the existing offerings.
Residential housing at Edgewood College consists of seven residence halls and apartment buildings that serve primarily first-year students and sophomores. Edgewood College has a two-year residency requirement and offers students a wide variety of residence options, including singles and doubles in traditional, suite-style, and apartment housing.
Student Athletics
Student-athletes participate together on NCAA Division III teams while maintaining a commitment to academic and athletic excellence. Coaches strive to foster healthy competition, cooperation, and an understanding and appreciation of every individual's value and contribution.
Men's teams and women's teams compete as the Edgewood Eagles across nine different sports. In fall 2020, the men's and women's soccer teams and lacrosse teams will practice and compete in a brand-new facility being built in neighboring Verona, WI through a partnership with the Madison Area Youth Soccer Association (MAYSA). These investments are likely to increase the College's enrollment further. As a member of the Northern Athletics Collegiate Conference, Edgewood has won over 60 College Conference Championships and more than 30 College Conference Tournament Championships, with its Women's Tennis and Women's Cross Country teams winning Conference Championships in 2019. Dozens of Edgewood student-athletes have been awarded distinction as All-Americans and hundreds have been honored as Academic All- Americans. Edgewood's teams consistently are the academically highest achieving teams in the Northern Athletics Collegiate Conference, and the cumulative student-athlete GPA in 2017-18 was 3.36—the highest in Edgewood's recorded history.
Student Equity and Diversity
Edgewood's strong commitment to diversity and inclusion is part of its holistic effort to engage and serve the community, build and sustain relationships, and promote social justice. Building an inclusive College where individuals across the rich spectrum of diversity succeed and belong is one of the College's strategic priorities.
The Student Equity and Diversity Initiatives area of OSII is responsible for advocacy and support for students of color, LGBTQ+, veteran students, low-income, first-generation, and undocumented students at Edgewood College. Through various initiatives and programs, OSII works extensively to provide academic, financial, and personal support for all traditionally underrepresented students. While this team is often leading these changes, institutionally Edgewood College recognizes that creating this environment is everyone's responsibility.
OSII promotes, facilitates, and advocates for a welcoming, socially just, and inclusive campus community by supporting the retention of diverse student populations and providing diversity education and multicultural programs for students, faculty, staff, and the surrounding community. Its efforts are designed to promote and encourage equal opportunity and campus diversity. These efforts are notable through the recently created "Bring It" campaign, which was designed in part to appreciate and celebrate the uniqueness of all members of the Edgewood community.
Cutting Edge Program
The Cutting Edge Program at Edgewood College was piloted in 2007. It was the first program at a fouryear college in Wisconsin to offer a fully inclusive college experience for individuals with intellectual and developmental disabilities. Since its inception, the program has continued to grow and offers individualized wrap-around services to support students in academics, student housing, social experiences, and practicums/internships. We currently support 20 students per academic year. Due to the success of the program and overwhelming support, we have now expanded and are offering two additional programs: Pre-College and Alumni Program. Students learn the values of justice, compassion, truth, community, and partnership. Through these values, students are given the opportunity to experience civic engagement both on campus and in the Madison community.
Leadership and Governance
The president of Edgewood College reports to the Edgewood College Board of Trustees. The Board of Trustees currently consists of six officers and 18 additional trustees, including one Dominican Sister of Sinsinawa and two faculty trustees. Each trustee serves a three-year term and is capped at three consecutive terms. The faculty term is for three years. The Board may nominate and recommend persons for regular terms or to fill expired terms at any regular Board meeting. Edgewood College has a mission to build the most effective composition of Board membership based on the mission of the College. Thus, the Board reflects diversity in gender and ethnicity. As part of its mission, the committee works with the president in determining the necessary skills and attributes of the Board and in selecting and recruiting appropriate trustees based on that analysis.
The Position
The president will be entrusted to passionately embrace and promote the mission, identity, values and heritage of Edgewood College as a Catholic liberal arts school. Through a personal and profound commitment to the Dominican values of truth, compassion, justice, partnership and community, she/he will be able to express, to individuals and groups alike, the value of a faith-based higher education.
Reporting directly to the Board of Trustees, the president serves as the chief executive officer of Edgewood College and is responsible for overseeing all aspects of operations within the mission and implementation of policies and procedures set forth by the Board of Trustees. The president will advance Edgewood's principal mission to engage students within a community of learners committed to building a just and compassionate world and to educate students for meaningful personal and professional lives of ethical leadership, service, and a lifelong search for truth. The president's direct reports include six leaders on the president's council: the vice president for student development; the vice president of enrollment management; the vice president for institutional advancement; the vice president for academic affairs/academic dean; the associate vice president for Dominican life and mission; and the vice president for business and finance. The president's direct reports also include the chief of staff/diversity officer, the assistant to the president for Dominican Catholic identity, and the executive assistant.
Opportunities & Challenges
In addition to providing engaged and creative academic and administrative leadership, the president of Edgewood College will have the experience and temperament to embrace the following opportunities and challenges.
Devise, implement, and communicate a strategic vision that capitalizes on Edgewood's strengths amid the changing educational needs of the state and nation. The president will provide progressive and visionary leadership and ambitious long-range strategic planning skills to grow and develop Edgewood's outstanding academic enterprise. The president will offer an inspiring voice for that vision that captures and enhances the rich traditions and culture of the College. The president will be courageous and willing to take calculated risks in adroitly responding to changes in the landscape for private, Catholic, liberal arts and professional studies institutions. With innovative and dynamic approaches and knowledge of cutting-edge technologies and pedagogies as well as an authentic and infectious pride for leading Edgewood College, the next president will propel Edgewood forward in a manner that invigorates the community and welcomes new partners and community members.
Strategically assess and enhance enrollment and improve student retention and success.The president will bring a clear understanding of enrollment management and the ever-growing challenges of student recruitment, retention, and success at small, private, faith-based liberal arts colleges. Equipped with an entrepreneurial mindset and comfort with calculated risk, the president will bring a strategic approach to enrollment management to attract and retain students and ensure that Edgewood's programs remain competitive and relevant. She/he will ensure Edgewood has the necessary human capital, facilities, and essential tools and technology to attract and support the needs of the current and future generations of learners.
Build upon strong resource generation and fundraising efforts to ensure fiscal stability for Edgewood. The president will be a strong financial manager and strategist who optimally utilizes the College's resources to ensure a consistently high-quality educational experience. Communicating the story of Edgewood's uniqueness in an engaging manner, the president will increase interest among the surrounding community and advocate for support of Edgewood's programs, facilities, students, faculty, and staff. As the College's chief fundraiser and ambassador, the president will demonstrate an ongoing commitment to build the endowment by maintaining strong relationships with the existing donor community and alumni base while fostering new relationships.
Strengthen and promote Edgewood's community engagement, relationship building, and commitment to service and social justice. Edgewood College is deeply rooted in the surrounding community and enjoys a positive and longstanding relationship of engagement and service with its neighbors and beyond. The president will have a positive, personable, engaging, and highly visible presence within the community, providing leadership in nurturing Edgewood's existing partnerships and relationships and forging new ones. Under the president's leadership, Edgewood students, faculty, and staff will engage closely with the surrounding communities and continue their ongoing commitment to social justice through integrated community service, rewarding partnerships, internship programs, and more.
Uphold and strengthen a campus community that welcomes, promotes, and celebrates diversity and inclusion. Part of Edgewood College's mission is to embrace and reflect the rich diversity of the world's cultures and perspectives through fostering open, caring, thoughtful and inclusive engagement while continuously pursuing the Dominican values of truth, justice, compassion, partnership and community. The president will play a central role in ensuring that the campus community understands the ongoing importance of Edgewood's belief in and commitment to a diverse student body, faculty, and staff and engages in behavior that supports this. The president will continue to grow a culture in which diverse values, beliefs, experiences, and ideas are welcomed and viewed as essential in the development of Edgewood's excellence. The president will ensure that faculty, staff and students understand that it is everyone's responsibility to build a thriving and inclusive Edgewood campus community where all are welcomed, differences are explored openly and valued, and an ethos of care and acceptance is cultivated.
Strengthen and promote Edgewood's regional and national profile. No longer content to be considered "a hidden gem" within Wisconsin, Edgewood College's next president will amplify and extend the College's reputation locally, regionally, and nationally. The president will be an ardent champion for the College and work tirelessly to broaden its recognition to continue to attract students, faculty, and staff of the highest caliber. The president will be a thoughtful leader who will find creative and influential ways to shine a light on the institution and proclaim Edgewood's many points of pride.
Desired Qualifications and Personal Characteristics
The president of Edgewood College will be a highly engaged and collaborative leader with a deep understanding of the evolving challenges and opportunities facing private higher education. The president will be energized by the unique possibilities for leadership presented by the changing educational landscape in Wisconsin and beyond. The president will be a leader with experience in managing a complex organization. The president will bring a highly relational approach, outstanding communication skills, authenticity, self-assurance balanced with humility, nimbleness, a strong work ethic, and a clear understanding of higher education. In leading Edgewood College and inspiring its faculty, staff, students, alumni, and Board of Trustees, the president will:
Be a visionary, innovative, and strategic thinker with a proven ability to lead strategic planning processes, successfully implement new plans, and unify constituents in support of the plans to effectively manage change and respond to changing trends and evolving demographics in higher education as well as workforce needs;
Be an inspirational leader who builds momentum and encourages others toward action and the pursuit of excellence;
Possess extensive administrative and financial experience and acumen;
Build on an established record of fundraising and revenue generation and of developing a positive culture of philanthropy;
Be an inclusive leader committed to developing and mentoring the senior leadership team that embodies the mission and vision of the College while implementing the strategic framework;
Possess a global perspective with multi-cultural awareness and understanding and demonstrate a track record of celebrating diversity and creating inclusive and welcoming environments for individuals from all backgrounds;
Engage and work collaboratively with the surrounding community to maintain and foster strong connections to the College;
Possess high emotional intelligence, outstanding communication and interpersonal skills, persistence, and the highest personal and professional integrity;
Be a mission-driven person who understands and appreciates the interconnectedness between Edgewood College, the Sisters of Sinsinawa, and Dominican Catholic values and traditions;
Possess strong relationship and team building skills and cultivate meaningful and respectful relationships with Edgewood's multifaceted stakeholders including students, faculty, staff, alumni, donors, employers, and members of the surrounding community;
Demonstrate a genuine desire to be actively involved and visible on campus and personally engage with all constituencies, particularly students;
Possess an open, friendly, and approachable demeanor, with the capacity and willingness to listen and consider input from all campus constituencies; and
Be an energetic, authentic, charismatic, and resilient student-centered leader.
Nominations and applications will be accepted until the position is filled.
The preferred start date is on or before July 1, 2020.
All nominations, applications, and inquiries will be held in full confidence.
For best consideration, please send all nominations, expressions of interest, and applications electronically and in confidence to:
Jim Sirianni, Partner
Carol Fairborn, Associate
Mark Halligan, Associate
Will Anyu, Junior Associate
Storbeck/Pimentel & Associates, LP
EdgewoodPresident@storbecksearch.com
For more information, please visit Edgewood College's home page at www.edgewood.edu