Meet Your Faculty and Directors

All programs in the Division of Education at Edgewood College are offered within the context of a liberal arts educational framework and in keeping with the Dominican values of truth, compassion, justice, partnership and community. We invite you to learn about our faculty and directors here and, better yet, to contact them if you have questions or wish to get to know them.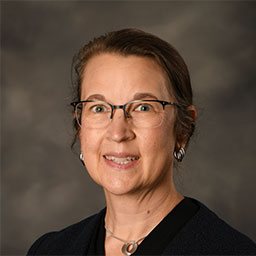 Associate Dean for the Division of Education
Julie Luecke
Julie C. Luecke, Associate Professor and Associate Dean for the Division of Education, received her BS in Elementary Education from the University of Wisconsin-Madison, her M.Ed. in Curriculum from the University of Illinois at Urbana-Champaign, and her Ph.D. in Curriculum and Instruction from the University of Wisconsin-Madison. She was an elementary classroom teacher for nine years before moving into higher education. During her graduate studies, she took a year off to volunteer at Ongwediva College of Education in Namibia. Julie joined the Edgewood faculty in 2006, teaching undergraduate courses in educational foundations, courses in children's literature for the undergraduate program and Advanced Certification Elementary (ACE) graduate program, and a course for the Edgewood College COR program, The Conception of Gender. This class grows out of Julie's research interests in building support structures for gender creative students and their peers, both through educational policy and practice and through children's and young adult literature.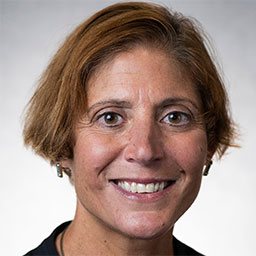 Director of Educational Leadership
Sara Jimenez Soffa
Sara Jimenez Soffa is the Director of Educational Leadership Programs, including the Ed.D. and Master's in Educational Leadership, and an Associate Professor of Education. She holds a bachelor's degree in Psychology from Ripon College, a master's degree in Instructional Design and Adult Education from Alverno College, and a Ph.D. from UW-Madison in Educational Leadership specializing in higher education administration. Sara is an accomplished researcher specializing in research design, data analysis, and outcomes-based assessment. Sara began her work in the doctoral program as the Coordinator for the Higher Education concentration of the program. As the Director of Research Sara has been responsible for developing and teaching the research sequence of the program, both in blended and online formats. Her research interests include exploring research self-efficacy in students navigating the doctoral experience, cultivating inclusive collegiate classrooms through the implementation of multicultural pedagogical approaches to teaching and learning, and exploring features of quality graduate programs that prepare leaders in all educational settings (PreK-20). Outside of the classroom, Sara lives in Madison with her husband Gerardo and three beautiful boys and is a fitness enthusiast who enjoys running marathons and triathlons. She believes by modeling her commitment and enthusiasm for education, her boys will become lifelong learners as well.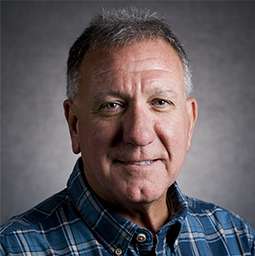 Director of Curriculum & Instruction
Tom Holub is the Director of the department of Curriculum and Instruction and a professor in the Division of Education. He routinely teaches Education 306, 614, 671A, and 616. Tom has facilitated a partnership with Cabrini Green, in Chicago, IL and has hosted two Wisconsin Department of Public Instruction grants at Edgewood. Tom recently returned from a visiting scholar experience at the U.S Holocaust Museum in Washington, DC and is interested in patterns of oppression toward individuals with disabilities.
Coordinators and Faculty Members