Personal Counseling Services Staff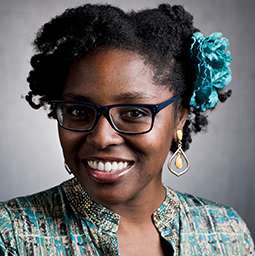 Stephanie Brown (she/her/hers)
Stephanie joined Personal Counseling Services as a staff clinician in 2016. Prior to coming to Edgewood, she completed her post-doc at the University of Wisconsin-La Crosse . Stephanie is originally from Long Beach, CA and received her BA at Amherst College in Massachusetts. She obtained an M.A. and Psy.D. in clinical psychology at Rosemead School of Psychology in Southern California. As a generalist Stephanie works with most every concern that students bring but has a passion for working with folks on self-care, maintaining healthy relationship boundaries, disordered eating struggles, healing from trauma, spiritual or religious issues, and issues related to race, ethnicity, sexuality, and other areas of culture and identity development. In her free time Stephanie enjoys dancing, reading sci-fi/fantasy novels, traveling, eating spicy foods, and watching movies.
Director of Personal Counseling Services
Megan Cobb-Sheehan (she/her/hers)
Megan Cobb-Sheehan completed her B.S. in Psychology from the University of Oregon, her Ph.D. in Counseling Psychology from Auburn University, and her post-doctoral fellowship at the University of Wisconsin-La Crosse. She joined Personal Counseling Services in 2013. She takes a person-centered approach to therapy, while also placing emphasis on patterns learned from family and early life experiences. Therapy can help discover which patterns may be helpful or hindering and can provide opportunities for change and empowerment. Megan's areas of expertise include depression and anxiety, trauma, disordered eating, and family & relationship concerns.